New Digital Conference System TS-D1000 Series launched!!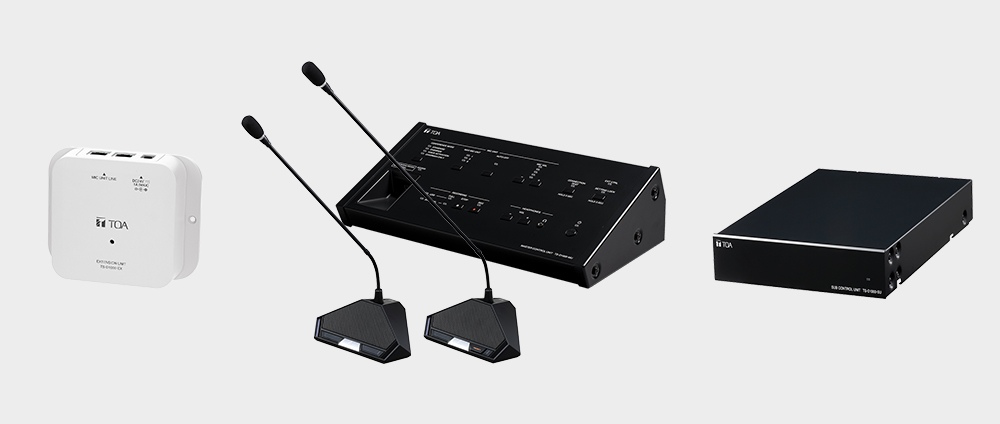 Let's us introduce the new TS-D1000 series Digital Conference Systems.

The TS-D1000 series is a new generation stand-alone digital conference system.
Digital communication, coupled with TOA audio quality provides an outstanding conference system that canbe adapted to fit any room size.

It achieved Visual noiseless and High quality sound with reduced unwanted obstacle situation.
Artistically designed Chairman and Delegate unit reduces design "noise" allowing it to blend into any conference room spaces looking modern and in harmony.
Front "squeeze" shape spreads widely towards user ensuring the evenly spread of sound and providing easy operation of the unit.

Built-in Audio Recording allows meetings to be recorded in mp3 format on USB drive or internal memory.

The TS-D1000 series can connect up to 246 conference units with the use of the TS-D1000SU Sub Control Unit. While the use of TS-D1000-EX Extension Unit aids extending of cable distance of the system up to 50m.

The TS-D1000-M1 standard microphone comes in the length of 518 mm and the TS-D1000-M2 long microphone is 668 mm in length and both microphone models now comes with internal screen function reduces the chance of windscreen lost or discoloration over time.

To find out more about the product, click here.